Sponsored by
The Greater Mission Bend Area Council
Supported by
Member HOA's & GMBAC Business Partners
It is not too late to Donate or Volunteer!
________ ♦ ________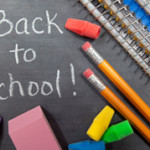 _________ ♦ _________
Saturday, August 13, 2016
 New Life Baptist Church
10:00 A.M. – 1:00 P.M.
6403 Addicks Clodine Rd
****
Help Fill a BackPack
Howdy Neighbors…. 
Thanks to the generosity of the Mission Bend area Homeowner Associations and area businesses, we will once again be giving away free school supplies at a Back 2 School event for Kindergarten thru 8th Grade Students.
The Greater Mission Bend Area Council will be distributing basic school supplies to Ft. Bend and Alief ISD students living in the Mission Bend Area.
If you have something you would like to donate, please send an email to information@gmbac.com so that arrangements can be made to pick it up.
Businesses and Community Organizations who support GMBAC by donating school supplies or funds will be listed below as well as on all email marketing that is done.  We want to encourage area residents to support those who support us.
We will need volunteers again this year to help distribute the school supplies.  We had a fantastic response last year!  Please contact us at information@gmbac.com if you are able to help.
_____________ ♦ ____________
Who is Donating School Supplies?
***
7051 Addicks Clodine Rd.
***
***
GMBAC Member HOA's
 Clayton, Sec. 1, 2
 *
Great Oaks South
 *
Great Oaks North, Sec 1, 2, 3
 *
Kingsbridge Community Association
 *
Kingsbridge Village
*
Mission Bend Civic
*
Mission Bend South CIA
 *
Mission Bend HOA
 *
Mission Green HOA
*
Mission Bend San Miguel
*
Timbergate HOA
*
 Wingate/Forestview
_____________ ♦ ____________
Click Below for Back 2 School Information

*
*
_____________ ♦ ____________