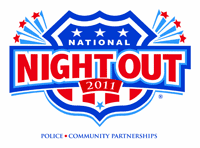 Several subdivisions located in the Greater Mission Bend Area are sponsoring National Night Out Events. Please see links below.
If you would like to have your subdivision National Night Out Event added to the list below, please send your information to information@gmbac.com.
Target invites members from any HOA that does not have a National Night Out Event planned for their subdivision to join a community event that will be held in the Target Parking Lot at 2700 Eldridge 77082 (between Richmond and Westheimer).