Nextdoor.com helped neighbors connect during Harvey
***********

Pennywise Grand Re-Opening Celebration
Fort Bend Women's Center has been bringing healing and hope to survivors of domestic violence and sexual assault since 1980.
Fort Bend Women's Center celebrated the Grand Re-Opening of its PennyWise Resale Store in Mission Bend on Wednesday, September 13.  The store was recently remodeled to improve the experience for the store's donors and shoppers. The celebration event attended by (Vita Goodell, Fort Bend Women's Center's CEO, Bruce Mercer, Board President of Fort Bend Women's Center, Joy Dowell, Chief Retail Operations Manager, Donna Kinerd, Greater Mission Bend Association Member, and  Barbara Quattro, Chair of Alief Super Neighborhood Council), included a ribbon cutting with Fort Bend Chamber of Commerce, special door buster deals, and special giveaway prizes.
Vita Goodell, Fort Bend Women's Center's CEO said: "We are so proud to be a part of this community and to continue to serve families with affordable goods."
*******

The 4th annual GMBAC B2S Supplies Event was a huge success! Two hundred and Fifty (250) area children have most of the tools they will need to start the school year off on the right foot. Community volunteers and donations help to make this so successful!
**
The Fourth Annual Back 2 School Supplies Event
Was held:
Saturday, August 5th, 2017
New Life Baptist Church
6403 Addicks Clodine Rd.
10:00 am – 1:00 pm
This event helps support students in the Greater Mission Bend area start off the school year on the right foot!
*
*
Thanks For Donating!
***

Mission Bend Areas Sales and Rental Information
Click on the link below to view Real Estate information about properties for sale and for lease in the Greater Mission Bend Area.
http://www.har.com/geomarketarea/101_mission-bend-area
***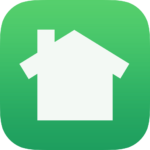 Nextdoor.com
Are you one of the 1,000's of area residents who is a member of www.NextDoor.com? 
Click on the link below for more details.
***

Area Crime
Crimes reported to the Harris County and Fort Bend Sheriff's Offices can be found using the links below.  Alerts can be set up so that you can keep informed, on a regular basis, of the crime in your neighborhood.
Fort Bend
https://communitycrimemap.com/
**
Harris County
**
Report Potholes
**
Report Street Light Outage
The Street Light and Pothole links can be found on the Resource Page of www.GMBAC.com
***
To add your email address to the GMBAC Master Email list please visit http://gmbac.com/mail/mail.cgi/list/gmbacemail
Please send Questions and Comments to information@gmbac.com